January 04, 2019
Clinical Research Associates (CRAs) are vital players in the success of clinical trials. Clinical studies are complex, involving the biopharmaceutical or medical device industry Sponsor; Investigators, who are renowned physicians; regulatory agencies, including FDA and IRBs; study sites within hospitals and medical centers; and, of course, the study patients. CRAs are often required to influence all these parties, acting as the anchor to keep the study on track.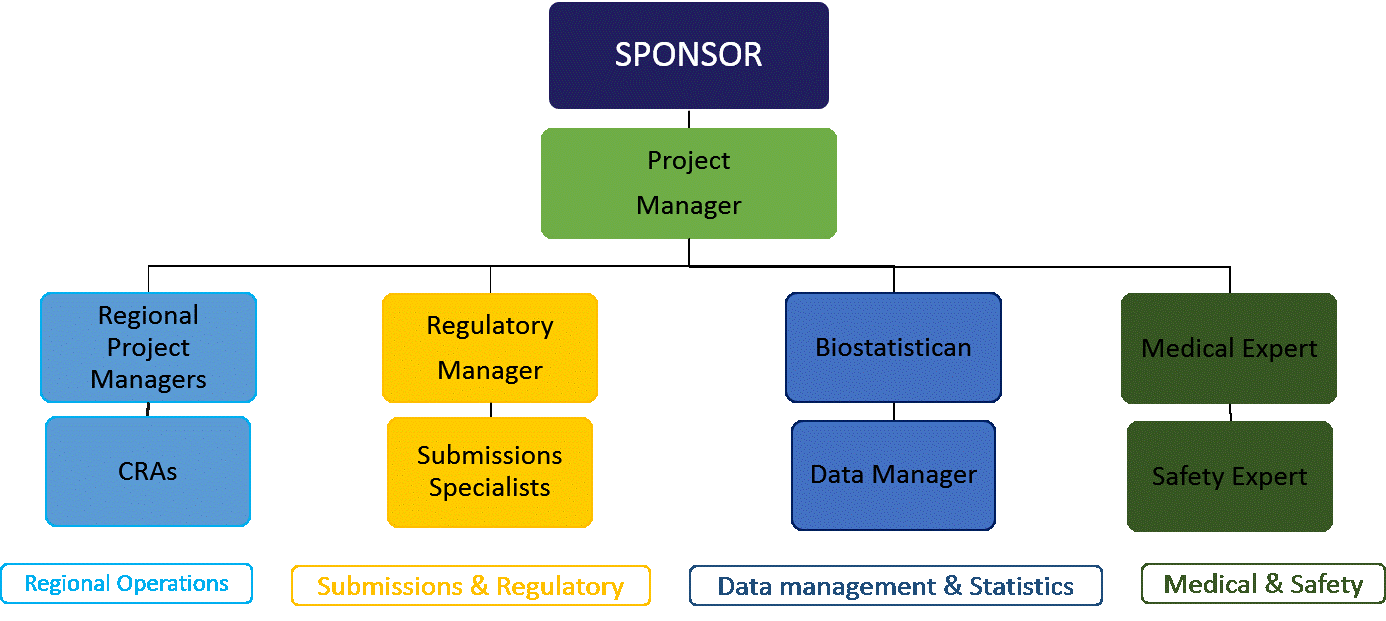 Figure 1: Managing clinical trials requires a robust team. At Neox, we operate seamlessly with experts to ensure a cohesive plan, and our CRAs play a central role in maintaining success.
CRAs understand their primary goal is to ensure the right patient is enrolled quickly, and that their safety and quality of care is maintained throughout the study. While the responsibilities of a CRA varies from project to project, most involve monitoring activities throughout the lifetime of a clinical trial, and the roles may also extend to coordinating with clinical sites and regulatory representatives, evaluating and setting up study centers, or briefing doctors on protocols.
Most CRAs I have spoken with enjoy their job because every day is different than the previous. The broad range of activities and trials keep them from having a mundane workday. However, the role can be demanding. CRAs spend about half of their time monitoring, as training, travel, and administrative tasks taking the other half of their time.[1] Many also report challenges in establishing a work-life balance.[2]  They are the face of the study, and poor recruitment and retention of CRAs may lead to detrimental effects on the quality and success of the trial. To this end, many pharmaceutical, biotech, and CRO companies have implemented initiatives to keep their CRAs happy through supportive management, recognition, a collaborative team, flexible work culture, and professional development training.[3]-[4]
About 50% of the Neox team is represented by our CRAs. In 2016, we experienced a CRA turnover rate below 10%, significantly lower than CROs outside of the US and US CROs, at 18.7% and 21.8%, respectively.[5] Many of our CRAs advance as project managers or transition to lead positions in regulatory affairs. We intentionally maintain a manageable work-load for our team, ensuring that the CRA retention in our studies remains between 80 – 90%.
We have also established the Neox Academy, an educational program dedicated to training and educating clinical professionals. These workshops are open to the clinical and academic community within Central and Eastern Europe, covering topics such as:
- treatment of cancer from the view of molecular biology and clinical oncology
- acute cardiology for clinical trial monitors
- prevention, cause and treatment of melanoma and psoriasis
- updates to the general regulation on personal data protection
- audit and inspection in clinical trials
- privacy protection in clinical trials in the EU and US.
Our courses are taught by professionals and physicians, who often are also clinical investigators. We partner with medical facilities and schools in Slovakia and Hungary. In the Czech Republic, we work with the General Teaching Hospital in Prague[BM5] and the medical faculty at Charles University to offer compliant certification programs accredited by the Czech Medical Chamber and Czech Pharmaceutical Chamber[MN6] [BM7] . We also provide continuous education courses for all CRA levels, including annual GCP Training or Management of Clinical Trials.
We pride ourselves in offering the best services for our clients. We would be unable to achieve and maintain our reputation without our talented and dedicated staff. Working with Neox, clients are assured they receive the best quality work, specifically tailored for their needs.
 Cited references:
[1] https://www.outsourcing-pharma.com/Article/2012/01/18/CRAs-spend-less-than-half-their-time-in-on-site-monitoring-tasks-says-Tufts
[2]https://www.centerwatch.com/news-online/2015/05/01/job-satisfaction-mixed-as-workload-increases/
[3] https://www.clinicalleader.com/doc/hacks-for-high-cra-retention-0001
[4] https://www.clinicalleader.com/doc/are-delays-in-clinical-trials-due-to-a-lack-of-experienced-cra-s-0001
[5] https://www.acrpnet.org/2017/05/31/will-cros-stop-turnover-hemorrhage/